CR: sookyeong
Pls credit the sources and all translators/sites when reposting. Do not re-edit or hotlink the graphics.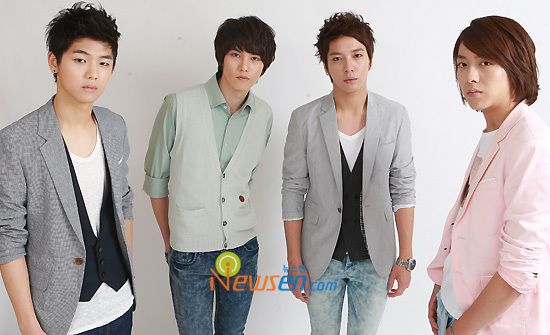 Idol band C.N Blue gains great popularity with their comeback new song 'Love'.
The song 'Love' is up #1 on music site Monkey3 real time chart as soon as it was revealed. The song is going up strong on CyWorld realtime chart.
After taking the Kpop scene by storm with their previous hit song 'Loner', they are back with a new minialbum 'Blue Love' which includes 6 songs with 'Love' as the title song.
A Monkey3 official said, "C.N Blue caused a scary sensation with their previous hit song 'Loner' released in January. We look forward to how their new song will fair released at the time where other artistes like WonderGirls, Davichi, Vibe etc are also coming back with new songs."