Source: MBLAQcafe / http://cafe.daum.net/Mblaq/Emjf/45
Translated by joonieboo @ absolutemblaq
Template by rawfudge @ absolutemblaq
Pls credit the sources and all translators/sites when reposting. Do not hotlink the graphics.
Lee Joon typical guy who doesnt celebrate birthdays is overwhelmed what A+ did for him....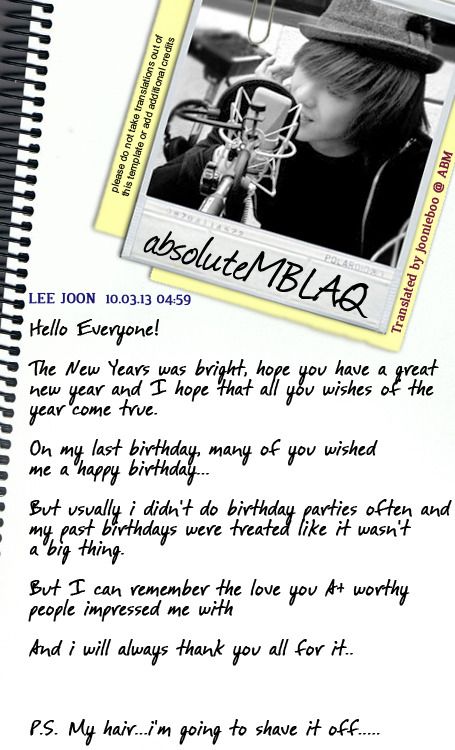 err i dunno what his talking bout shaving his head...
maybe he doesnt like it?! or maybe again.... his just fooling around to catch your attention waehhehe