CR: Source: u_hee614 @ SHINee Baidu Bar Translation: bibimbap @ AbsoluteMBLAQ


Pls credit the sources and all translators/sites when reposting.
Do not re-edit or hotlink the graphics.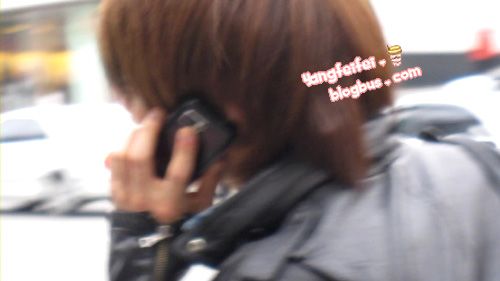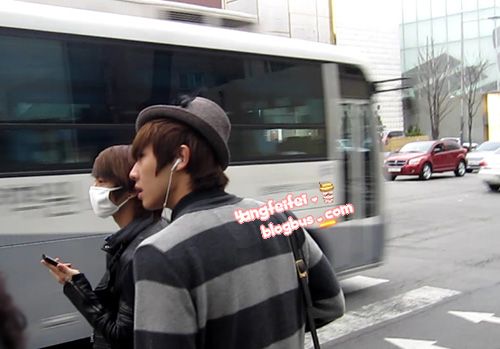 Fan Account:

We walked towards them and we saw someone coming towards Bling*. I looked closer, isn't that Lee Joon?

After meeting, the both of them were getting ready to cross the road. But coincidentally, it was a red light. At the time, fans started crowding around them. Bling clearly looked a little surprised. But Lee Joon was fine.

Lee Joon looked quite handsome that day. Wearing a grey fedora hat with a little feather on top. His seemed like he was in a good mood too, kept talking and laughing with Bling. And Lee Joon's complexion is really good indeed, I'm not sure if he wore makeup that day, but he looked very clean.

The both of them waited quite a while for the light to turn green, more and more fans started crowding around. SNSD's manager helped the boys to call a taxi, the two boys got in immediately. They politely thanked the manager. We're guessing these two are either going shopping or having a meal together.

Before they got in, I didn't adjust my zoom lens, and I kept feeling as though I'm very far from them. I kept walking towards them. But after looking at my camera later, I realised I was right beside Lee Joon.