CR: translation credit: winkme @ soompi shinee thread


Pls credit the sources and all translators/sites when reposting. Do not hotlink the graphics.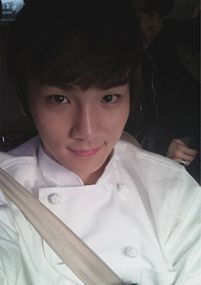 [Key] 키솊~ㅋㅋ 기대하리라믿습니다♥ 열심히하니까 미.아.키. 많이봐주세요~!
[Key] Chef Key ~ㅋㅋ I believe that everyone is anticipating♥
Because I worked really hard, everyone please show your love and support to Raising Idol~!