CR: Asia Today (Source); saradah@2oneday (Trans) + ddardar @ dkp
Pls credit the sources and all sites when reposting. Do not hotlink the graphics.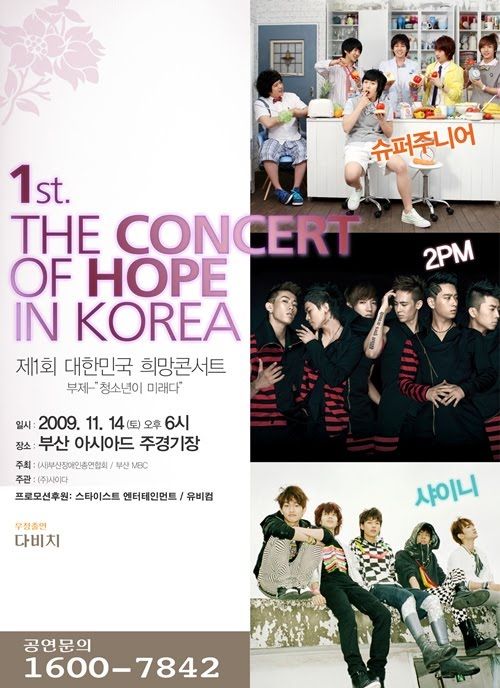 The top singers of Korea are going to stand on stage in Busan.

The Busan Association for the Disabled revealed on the 28th that "Super Junior Happy, 2PM, Shinee and others are going to open for the 1st annual Korea 'Hope Concert' held on November 14th in Busan Asiad Stadium.

At the concert, these 3 teams are each going to perform 6 songs, kind of like a semi concert style. This is bringing about a lot of attention from fans.

Stareast, in charge of the ticketing and promotion, has stated, "Because the sponsors want a safe and organized concert, we created a special fan club seating area," they went on to add "The promotion for ticketing is going on in the Stareast entertainment homepage, and we are getting a lot of attention from fans at this time."