CR: gaia @sj-world.net; shared by: sapphirepearls


Pls credit the sources and all sites when reposting. Do not hotlink the graphics.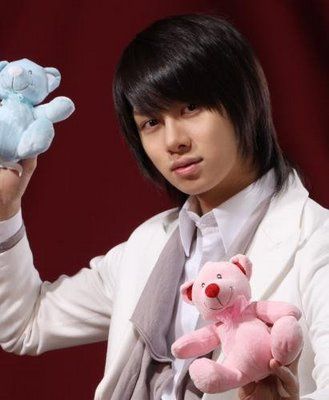 Recently Heechul had 落我 (translated: you put me down) on his sidebar causing netizens to believe Heechul wants Kangin out of Super Junior. Do you really believe that?

What's really going?

The reporter visited Leeteuk's, Heechul's, and Eunhyuk's cyworlds, examined their most recent updates, and decided that they were all about Kangin's incident. He/she wrote this long article full of assumptions on how Leeteuk called Kangin "Idiot" (sidebar), how Heechul said that Kangin put him down (sidebar), and how Hyukjae is praying for brighter days to come (photodiary).

The 3 boys may have written it about Kangin, but it is wrong to assume that they did.

Fans are curious to why the article came out on the same day as when Heechul changed his sidebar to "?"

The reporter wanted people to believe that Heechul feels disappointed and is ashamed of Kangin, and the gossip website had fun blowing things out of proportion by saying that Heechul blatantly stated that he wants Kangin banned from Super Junior, but nowhere on Heechul's cyworld is Kangin's name mentioned!


-------------
I think Heechul mean by 'you put me down' is Kangin failed him, that he didnt meet Heechul expectations on Kangin handling his problems...