CR: newsen + ying1005 @ primanoona (translation)
Pls credit the sources and all sites when reposting. Do not hotlink the graphics.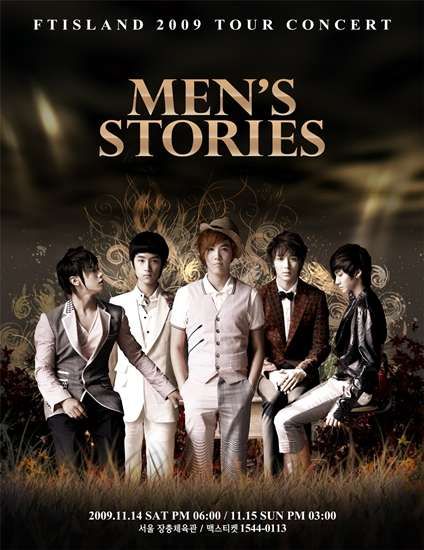 FT Island will hold their concert as planned despite the increasing number of swine flu cases.

FT Island will be holding their concert at Seoul's Jangchung Gymnasium, on 14th and 15th November. South Korea's government has declared red alert against swine flu. Despite that, FT Island's management company, FnC Music will work together with the event organiser, to increase the precautionary measures to fight against swine flu.

Besides the basic hand washing facilities, the other precautionary measures include setting up of temperature scanners at the entrances and exits of the concert venue, so that people with body temperatures higher than normal will not be admitted into the hall. In addition, a disinfection tunnel will be set up at the entrance so that everyone who enters the venue will be free from viruses.

They will also make sure that medical service is readily available so that any suspect cases can receive checkup and treatment right away.

FT Island revealed that, "It will be a pity if we do not carry on with the great performance due to swine flu. Even if the costs have to increase, we hope that everyone can still enjoy our concert without worrying, as we have set up precautionary measures."

It has been quite some time since the members of FT Island are coming back together on the same stage to do a performance for their fans. Lee Hongki is currently filming for the SBS Wed-Thu drama "You're Beautiful", while Song Seunghyun is active in various variety programmes. Lee Jaejin, Choi Jonghoon and Choi Minhwan are doing activities for their unit group, FT.triple.