CR: delacroix @ allkpop
Pls credit the sources and all sites when reposting. Do not hotlink the graphics.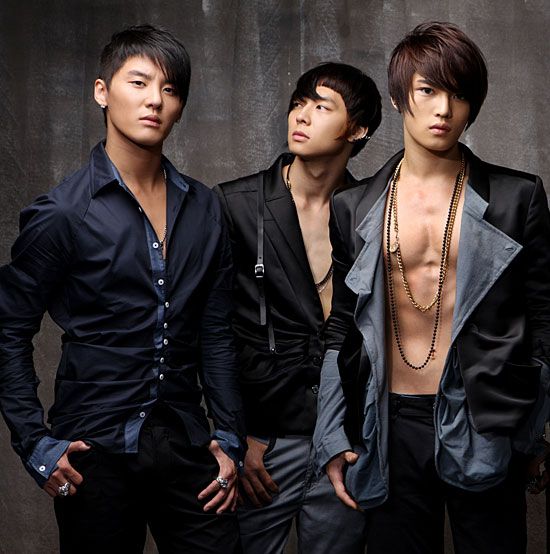 The full interview and statements from the 3 TVXQ members have now been revealed. Both parties are now in a full on battle and have added yet another layer of complexity to this already complicated story.

Q: Yunho and Changmin are still with SME.
"That is very unfortunate. SME offers unacceptable conditions to their artists. It breaks our hearts to know that Yunho and Changmin are still there."


Q: You have partially won the trial. How do you feel about your victory?"
"We're more worried about how Yunho and Changmin would feel confused about the ruling. They must have thought that SME, a major entertainment company, would win."


Q: Yesterday, Yunho and Changmin showed their support for SME.
"They can't help but do such thing. They have to do something like that because they're with SME. We've done a lot of things we didn't want to do as well, because we were forced."


Q: How are you finding their decision?
"It'd be a lie if we didn't find it somewhat bitter. But we know that they have their own story, so we understand them."


Q: What do you plan on earning through this lawsuit?"
"All we want is to part from SME. The contracts were unfair, especially the length of 13 years. Division of profit was problematic as well. The three of us have yet to receive our share of income amounting up to couple hundred thousand dollars each."


Q: Some view the lawsuit as the end of DBSK?
"We do not want to cease working as or break apart from DBSK. We just want to end our relationship with SME."


Q: Are you in contact with Yunho or Changmin?
"We lost contact with them after we took legal actions. But we can assume why that would have happened."


Q: How do you plan on maintaining your relationship with those two members?
"If they have something that is holding them back from talking to us, then we will fight to change that. They will speak up when the time comes."


Q: So you are willing to stay together with two other members?
"When this whole thing is over, we will resolve our misunderstandings with the two. We will wait for that day."


Q: Any plans on working as three?
"We will not release an album or perform on stage until Yunho and Changmin comes back to us."


Q: Are you going to stay together until the end with the other members?
"We want to keep DBSK. The stage means something only when all five of us are on it. We are one. We will walk in the name of DBSK until the end."